Location and map of Crystal Palace Hotel Tianjin
Address: NO. 28 Youyi Road, Hexi District, Tianjin

Chinese Address: 天津河西区友谊路28号

Hotel Phone: 0086-22-28356888 Hotel Fax: 0086-22-28351970

• Downtown 4.43 km
Airport
• Tianjin Binhai International Airport 19.03 km
Railway Station
• Tianjin West Railway Station 10.44 km
• Tianjin Railway Station 7.66 km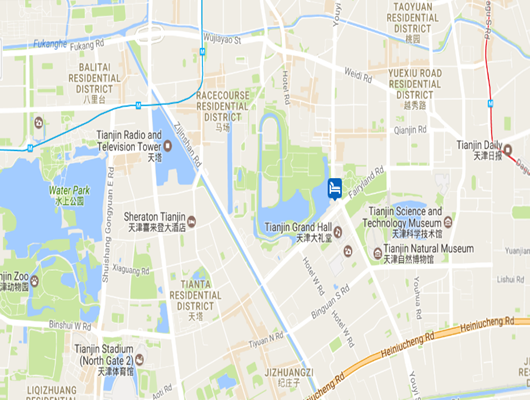 © Copyright ©1987-2017 WWW.CRYSTALPALACEHOTELTIANJIN.COM. All Rights Reserved.




Crystal Palace Hotel Tianjin
(天津水晶宫饭店)

Hotel Phone: 0086-22-28356888
Hotel Fax: 0086-22-28351970

Address: NO. 28 Youyi Road, Hexi District, Tianjin

Chinese Address:
天津河西区友谊路28号

Postal Code: 300061



Book a room online


Just fill up a booking form


Enjoy the exclusive lowest rate


Registration and Credit card are NOT required for booking


Pay at the hotel reception upon check- in

Check the room rate !